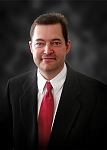 "Everything in our business is about saving ourselves time and maximizing our profits! I've built my brokerage from 2 agents to 120 over the last three years. This year I was stuck trying to figure out how to grow it even larger while still maintaining low overhead. Our old software wasn't helping! It did the books but didn't save us time. One of my problems was that agents were always calling in to the office to find out what else was needed in their file (sound familiar?)!!! Agent Briefcase solved this problem. Everything is neatly in it's place. Contracts are all scanned in and dated when they were approved by the broker. Notes are all dated and saved to the file. Emailing the agent what they're missing is just a button push away. Mass emailing our agents on important events is even easier and it's posted on the front page when they login. I'm finding a lot of my agents add their own notes and contracts, some have even gone completely paperless. If they forget their file at home while running to a closing, no problem all they have to do is login at the closing office and it's there.
I'm so excited about taking Agent Briefcase to the next level by uploading all of our education classes. Now when an agent can't make it to my class I can just have them go online to see what they missed. Training will be so much easier since they can now do it any time. No more shelves of DVD's, VHS tapes! One more way you've saved me time and money!
Thanks Agent Briefcase!!"
Mike R.
Principal Broker
R and R Realty, LLC
American Fork, Utah